WHAT'S ON: JUNE
Our concierge's guide to the best in art and culture.
EVENTS
Platinum Jubilee Celebrations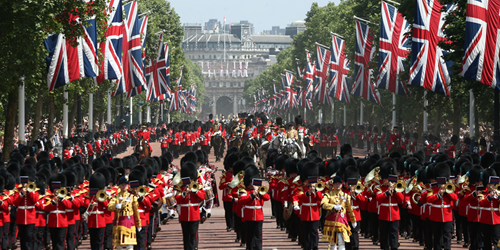 On 6th February this year Her Majesty The Queen became the first British Monarch to celebrate a Platinum Jubilee, marking 70 years of service to the people of the United Kingdom, the Realms and the Commonwealth.
The four-day UK bank holiday weekend from Thursday 2nd to Sunday 5th June marks the culmination of events to mark this anniversary, with a series of events taking place across London. Browse the official program.
At The Laslett, guests and neighbours alike are invited to join us in celebrating our Queen the best way we know how - music, food and booze! Join us from 2nd June when the bunting will be up, and the Pimms will be flowing as we listen to a soundtrack of the best of British music throughout the decades.
Plus, alongside our usual fare, The Henderson Bar & Kitchen will be serving a special Royal Menu throughout June. Reserve a table on The Terrace to soak up the best of the atmosphere.
Various locations & The Laslett, 2nd - 5th June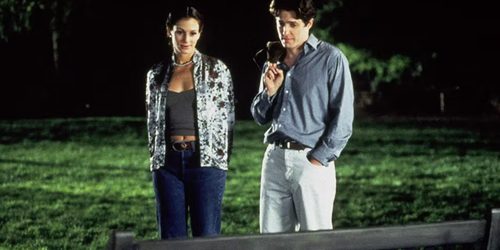 Explore a diverse collection of green spaces from the historic and traditional to the new and experimental, open to the public for a special weekend – and help protect the green heart of the capital.
Our favourites include: Rosmead Gardens in Notting Hill – made famous by the iconic 90s film, Notting Hill, Pembridge Square – an award winning long rectangular garden with wildflowers, woodland and a rose garden, and Montagu Square in Westminster – named after Elizabeth Montagu of nearby (now demolished) Montagu House. She is remembered for her literary Blue Stocking Society.
Various locations, 11th June - 12th June
Turntable & Taco Tuesday at The Laslett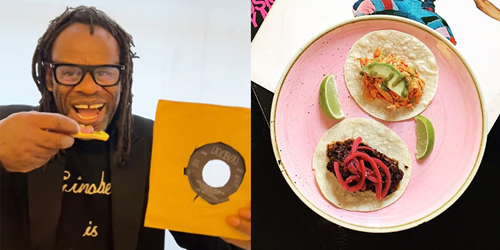 Join us on Tuesday June 14th for an evening of Tacos and Turntables! Friend of The Laslett and DJ, Neville Hyde will be spinning his vinyl while we serve up the Tacos, Magaritas and Mezcalitas!
The Laslett, 14th June, 6-11pm
London Festival of Architecture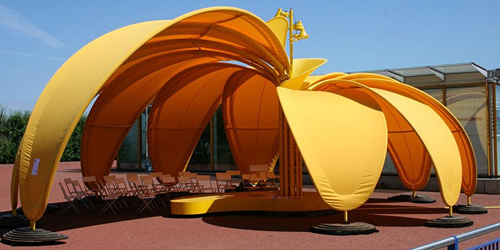 A month long celebration of architecture and city-making, taking place across London.
This year the festival theme is Act - After such as long time of enforced passivity, the imperative to act is felt by so many of us, whether we are architects or not, while the pandemic has exposed so many things that need to change. How, for instance, should architecture act in the face of the climate emergency, social injustice and the needs of a changing society? How can architects make their actions felt beyond their profession – how can they be heard more clearly, become more valued or collaborate more meaningfully?
Various locations, 1st June - 30th June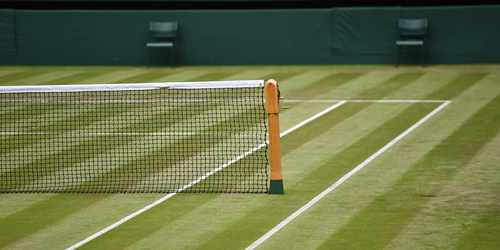 The world of tennis descends on Wimbledon in south-west London! Got your tickets and need a place to stay? Our Notting Hill Hotel, The Laslett is the perfect place to base yourself. (as mentioned in The Telegraph's round up of The best hotels near Wimbledon).
All England Lawn Tennis and Croquet Club, 27th June - 10th July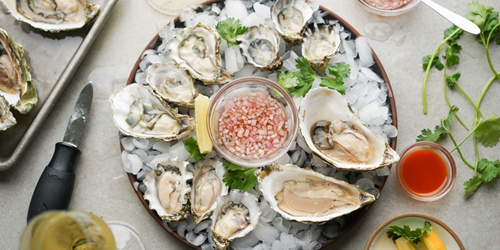 Join us on Thursday June 30th for our famous Oyster Night! Expect fresh oysters, cocktails and great company. 
The Laslett, 30th June, 6-11pm
ART & EXHIBITS
WEIRD SENSATION FEELS GOOD: The World of ASMR
This is the first exhibition of its kind to lift the world of ASMR out from your screen and into physical space. Step into an acoustically tuned environment and understand how people are using new and existing tools and materials to navigate our complex world.
Explore the emerging field of creativity that has grown up around this feeling and the work of designers and content creators who try to trigger it in their viewers.
Design Museum, until 16th October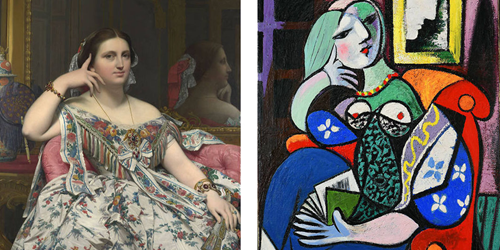 For the first time, Picasso's 'Woman with a Book' (1932) from the Norton Simon Museum, California, will be brought together with the painting that inspired it, 'Madame Moitessier' by Jean-Auguste-Dominique Ingres.
Picasso first encountered the enigmatic 'Madame Moitessier' at an exhibition in Paris, in 1921, and was enthralled. Over the next decade, he repeatedly referenced Ingres in his art, and painted 'Woman with a Book', one of his most celebrated portraits, in homage to Ingres's famous work.
The National Gallery, 3rd June - 9th October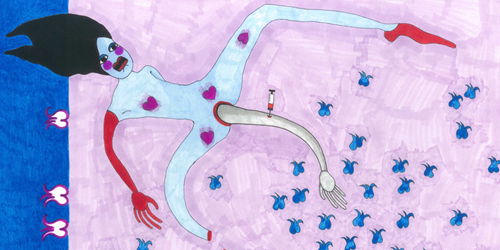 Penny World is an exhibition spanning the last 30 years of work by London artist and poet Penny Goring. This is the artist's first solo exhibition in a public institution and includes a selection of art works from her expansive practice. Presented here are vividly coloured paintings and sculptures, self-portraits and drawings, and darkly humorous digital collages and videos. Relentlessly direct, the artist's poetry is entangled throughout – appearing in titles and stitched onto her fabric sculptures.
ICA, 8th June - 18th September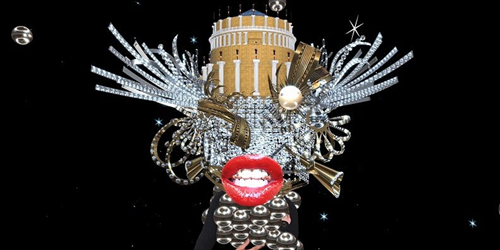 Myth, science fiction, spiritual traditions and the legacy of Afrofuturism are all sampled, reimagined and recontextualised in In the Black Fantastic.
Encompassing painting, photography, video, sculpture and mixed-media installations, the exhibition creates immersive aesthetic experiences that bring the viewer into a new environment somewhere between the real world and a multiplicity of imagined ones.
Hayward Gallery, 29th June - 18th September 
THEATRE & COMEDY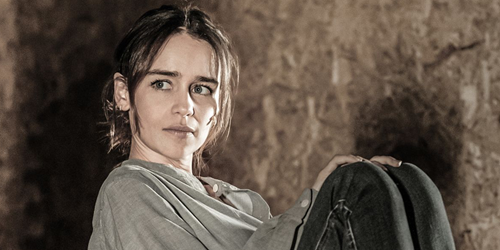 Emilia Clarke (Game of Thrones) makes her West End debut as Nina in Anya Reiss' unique 21st century modernisation of Anton Chekhov's The Seagull, with direction by Jamie Lloyd. Starring alongside Clarke will be Tom Rhys Harries (White Lines), Daniel Monks (The Normal Heart), Sophie Wu (Fresh Meat) and Indira Varma (Game of Thrones).
Harold Pinter Theatre, 31st May - 10th Sept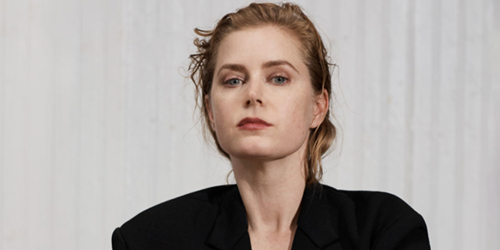 Six time Academy Award nominated actress Amy Adams makes her West End debut in a new production of Tennessee Williams's celebrated memory play, The Glass Menagerie directed by Jeremy Herrin.
Duke of York's Theatre, 31st May - 27th Aug
Mike Birbiglia: Old Man and the Pool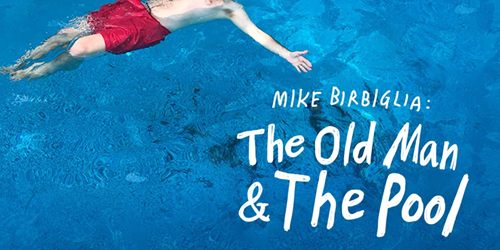 On the heels of his award-winning Broadway show The New One, comedian and storyteller Mike Birbiglia comes to the Steppenwolf stage with a tale of life, death, and a highly chlorinated YMCA pool. With his unique form of comedic storytelling, Birbiglia chronicles a coming-of-middle-age story that asks the big questions: Why are we here? What's next? And what happens when the items at the doctor's office that you thought were decorative become quite useful?
Leicester Square Theatre, 9th - 11th June
Jacquline Novak: Get On Your Knees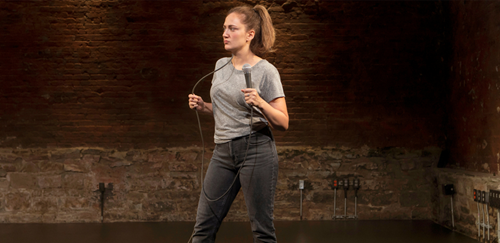 Comedian Jacqueline Novak's Get On Your Knees is the most high-brow show about blow jobs you'll ever see. Novak spins her material on the femininity of the penis and the stoicism of the vulva into an unexpectedly philosophical show that's part feminist outcry, part coming-of-age tale of triumph. Don't miss what The Guardian labeled 'an audaciously funny trolling of the penis.'
Leicester Square Theatre, 24th - 26th June
MUSIC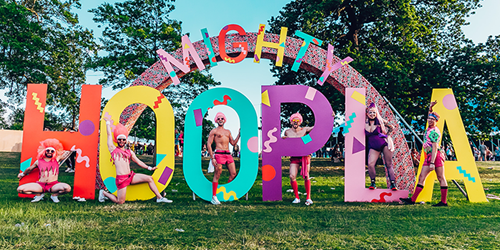 The Mighty Hoopla is a celebration of music, fun and fashion in with freedom and expressionism at its heart. With more than 200 artists and performers across 7 stages embracing the best of pop, alternative and queer culture, it's a party for all. 
Brockwell Park, 3rd - 4th June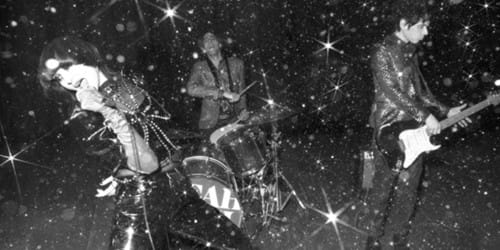 Back with their first UK headline shows in nine years, get ready for the mighty New York trio, with some new material and classic YYY's tracks. AND as if things couldnt get better - Dry Cleaning are the opening act.
O2 Academy Brixton, 7th & 8th June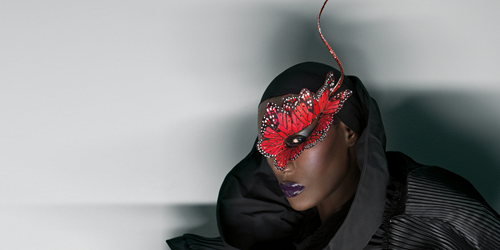 The 27th edition of the UK's longest-running artist-curated music festival. For her line-up, Jones brings together artists from across the globe, including Peaches, Skunk Anansie and Baaba Maal.
Southbank Centre, 10th - 19th June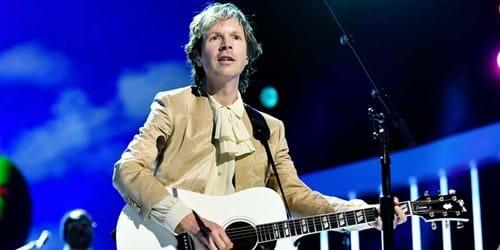 Seven-time GRAMMY winner Beck makes his highly anticipated return to the UK, his first live dates in the UK since 2017.
O2 Academy Brixton, 16th June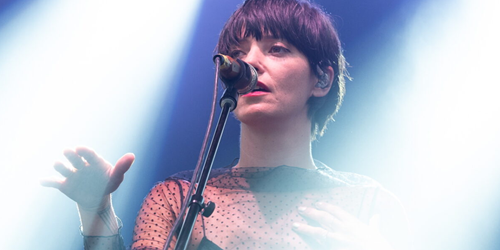 Chase Beck with indie music favourite, Sharon Van Etten on her Darkness Fades Tour. 
O2 Academy Brixton, 17th June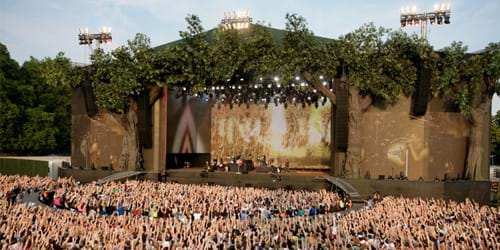 BST Hyde Park has been at the centre of London's summer since 2013, bringing the world's biggest artists to the greatest outdoor venue in the world over consecutive weekends with a host of free activities and entertainment during their midweek programme, Open House.Hyde 
Hyde Park, 24th June - 9th July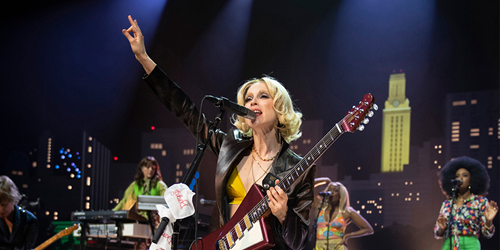 The critically-acclaimed, Grammy-winning, guitar hero brings her Daddy's Home Tour to London for one night only. If you don't go, you're a fool. 
Hammersmith Apollo, 29th June